}

← Back to Articles

Digital Phone Line Issues Make Landfall in the Low Country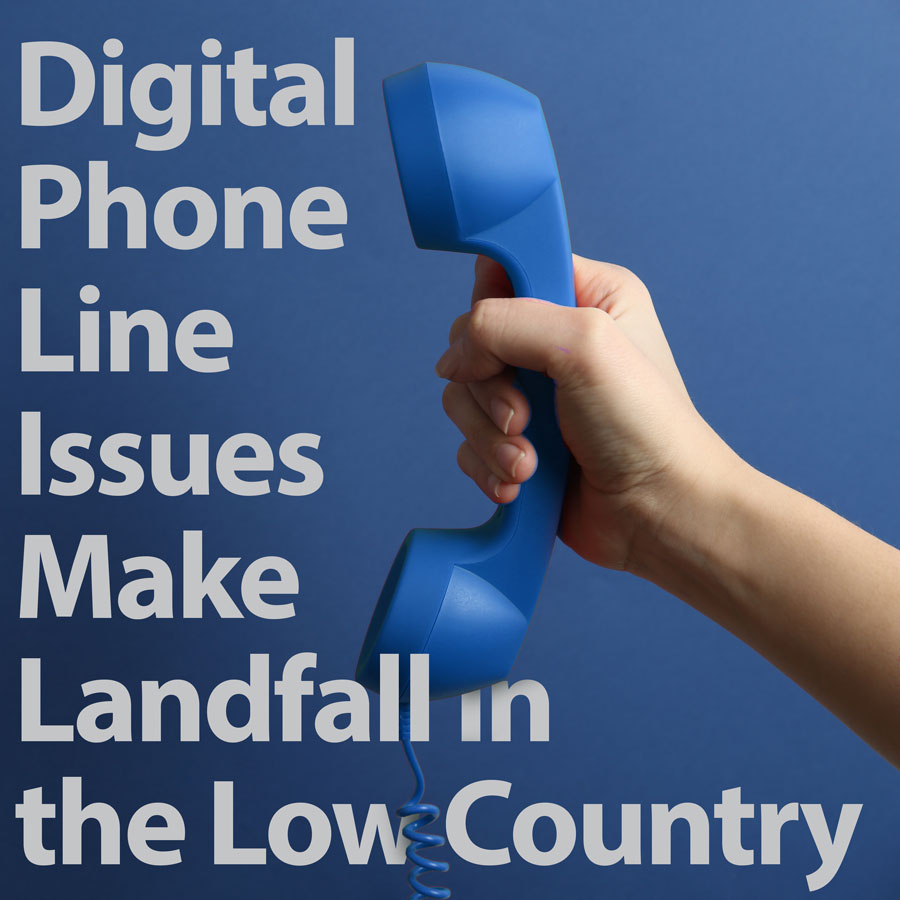 While the industry has known about the potential of digital phone line issues affecting Fire and Security Alarm Signal communication for many years, the Low Country has not seen as may issues as other areas in the United States. Custom Security has been warning customers for years to switch to cellular communicators, anticipating the day that digital phone lines would no longer be able to support alarm transmissions.
In November of 2022, the signs became clear that now is the time to batten down the hatches as many of our customers start seeing the issues first hand. Since November, Custom Security has noticed a significant up-tick in digital phone line issues. Signals from customers alarm panels are coming in missing data or not at all, a classic sign of digital phone line issues. In the event of a fire or burglar alarm, the consequences are devastating! Much like Hurricane season, preparation is key. It's time to evacuate those old telephone lines and move to Cellular Communications!
The Problem with Digital Phone Lines
When using Digital Phone lines, Security and Fire Alarm Signals may become distorted, incomplete, or missed all together. When these damaged signals reach the receiver, they cannot be understood or interpreted correctly and they will NOT be able to notify you has a homeowner, or dispatch Police, Fire or Emergency Medical Services as needed. While technology and network providers strive to increase the amount of data to and from end users, the frequency of damaged signals has gone from intermittent, to a daily occurrence of magnitude.
---
What can you do to circumvent these issues?
As you can imagine, you and your home may be at significant risk if your Alarm system is not able to transmit signals to the monitoring station. As a result, we strongly encourage you to contact our office to evaluate your alarm systems communication means. We are very thankful for the opportunity to serve and help protect the Low Country.
Contact us today for a free, no-obligation assessment and consultation!
---