← Back to Articles
What to do With Your Security System in the Event of Evacuation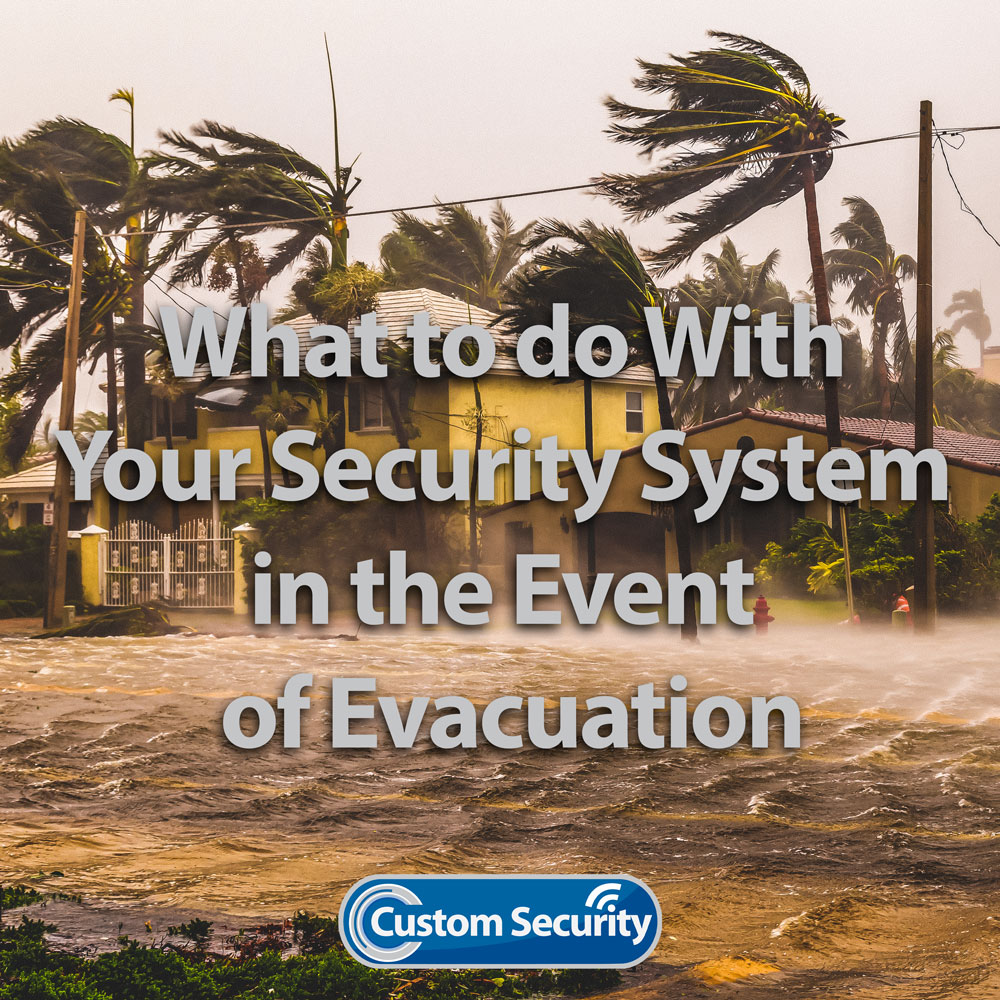 Unfortunately, strong tropical storms and hurricanes are something we occasionally have to prepare for. In the event of an evacuation, here are a few tips to get the most out of your security system, and hopefully provide you extra peace of mind.
1. Your Community Gate: Leave the gate in operation, closed and secure.

Most gates installed by Custom Security have a backup power supply so that if power goes out, the gates will open until power returns.
Your property manager has instructions on how to open the gates in the event of emergency.Call your property manager if you find any problems returning home
2. Your Security System: Arm your system and lock your doors

If your system operates by phone line and phone lines are disconnected, your security system will not be able to communicate to the authorities. Installing a cellular backup unit is recommended; however, cell towers can also be damaged in a hurricane. If there are no communications available, it will act as a local system and the sirens will activate. If the power goes out a new battery may last 24-48 hours. Batteries usually last one to eight years. If yours is old, consider replacing it. Make sure your security system installation is advertised. Post signs and stickers on your doors and windows.
3. Your Camera System: Take Your Laptop with You!

Remotely accessible cameras are great for peace of mind when you are away to know what is going on at your home or business. Being able to tell authorities that you can see suspects on site in the event of an alarm, puts your home or business at top priority if officers are limited
We hope these quick tips are beneficial to you, and help increase your peace of mind during a extreme weather event. As always, our team is here to help. If you have any questions and would like to talk to an expert, complete the form below!
About Custom Security

Since 1981, Bob All, with the combined expertise from our team of experts with over 100 years in residential, commercial, and industrial security, provides you with the very best in electronic security solutions available through Custom Security Specialists, Inc.
Custom Security installs home security systems and commercial security systems in Bluffton, Beaufort, Hilton Head, and surrounding areas in the Lowcountry.
---